Editor's Note: Uladzislau explains the key concepts of penetration testing and why it is important to evaluate the security of all infrastructure components and software acting from a hacker's perspective. Visit our penetration testing services page to discover more about ScienceSoft's methodology or if you need to assess the security of your IT infrastructure or applications.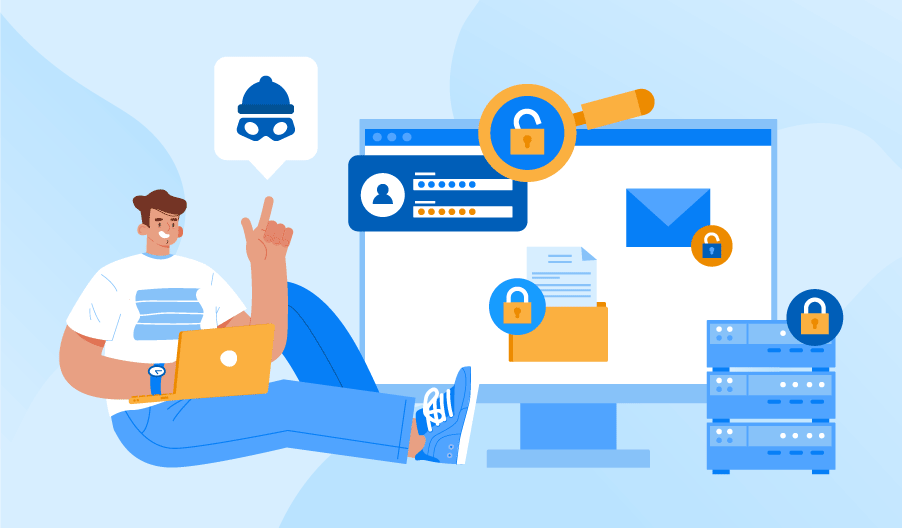 Penetration testing: essence and value
Penetration testing is conducted to detect exploitable network, server, or software vulnerabilities by imitating a cyberattack on them. Penetration testers investigate whether a hacker's attack, such as man-in-the-middle, SQL or null byte injection, cross-site scripting and others, can undermine your organization's cybersecurity posture. Penetration testing, therefore, allows an organization to detect security flaws before hackers have a chance to cause harm. What's more – penetration testing provides you with an independent impartial assessment of the security of your entire IT environment or its parts and recommendations on improving your IT components' security.
Types of penetration testing
Penetration testing can be performed according to three models:
Black-box testing model – penetration testers only know the target location, simulating a typical attacker who is unfamiliar with the target system.
White-box testing model – testers get access to vital information, including internal IP addresses, the software and hardware used in the IT systems to be tested.
Grey-box testing model – testers receive some information about the system, such as login credentials. It is the most common type of penetration testing as it offers a fair balance of cost, speed, and effort.
Additionally, we can define:
External penetration tests implying that an ethical hacker does not have access to the corporate network but has the information gathered from open sources or uses data from employees. Testers, therefore, will aim to obtain as much open-source data as possible to aid in their understanding of your organization's structure and the selection of appropriate tools and strategies to discover exploitable vulnerabilities.
Internal penetration tests assuming that an attacker has access to the company's network but no administrative privileges on any of the systems.
How does penetration testing work?
The process of penetration testing includes:
1. Preparation.
Deciding on the goals and scope of penetration testing activities.
Creating scenarios for the attack simulation.
Choosing a penetration testing model (black-box, white-box, grey-box).
2. Penetration testing.
Automated scanning and manual search of vulnerabilities.
Exploitation of the detected vulnerabilities.
Results recording and description.
3. Reporting.
Summarizing the test results.
Creating a comprehensive penetration testing report.
Advising on countermeasures.
4. Retesting.
Reproducing the pseudo attack to check, whether found vulnerabilities were properly mitigated.
Why are pentests required regularly?
IT infrastructure and applications change together with the company's growing business needs. Accordingly, the risk of information leakage and unauthorized access may increase. Regular penetration testing helps to negate potential threats. Even if there are no risks to eliminate, it is essential to perform penetration tests regularly to counter the evolution of external cyber-attacks.
Penetration testing costs
To conduct penetration testing, you'll almost certainly need to hire a penetration testing company. The cost required can vary greatly depending on the number and complexity of testing target/targets, pentesting model, testers' expertise, etc.
Expert tip: ScienceSoft recommends partnering up with a vendor, who will provide penetration testing services on a regular basis (e.g., monthly or quarterly). The vendor's familiarity with your IT infrastructure specifics and the results of previous penetration tests can help optimize pentesting costs.
Reinforce your cybersecurity with penetration testing
Penetration testing is a powerful way to evaluate whether the IT security measures implemented by your organization are effectively functioning against cyber-attacks. A penetration testing report outlines the testing methodology, objects, discovered vulnerabilities and provides recommendations for their elimination. You should also be aware that the results you get will vary depending on the skill of the testers and the tools used. When looking for a reliable penetration testing partner, you should make sure that the company you are considering has sufficient experience in the domain, qualified ethical hackers onboard, a mature information security management system in place. ScienceSoft's penetration testing services can help detect all possible cybersecurity loopholes in your IT infrastructure for you to knowingly mitigate them and enhance your security posture.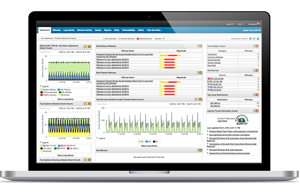 Identify network and application vulnerabilities before they turn into real threats to your cybersecurity.
Source link