Editor's note: Vladimir shares the benefits of employee monitoring software and presents the list of the top three platforms for employee tracking. If you consider supporting your business with employee monitoring software, feel free to turn to ScienceSoft's software development consulting services.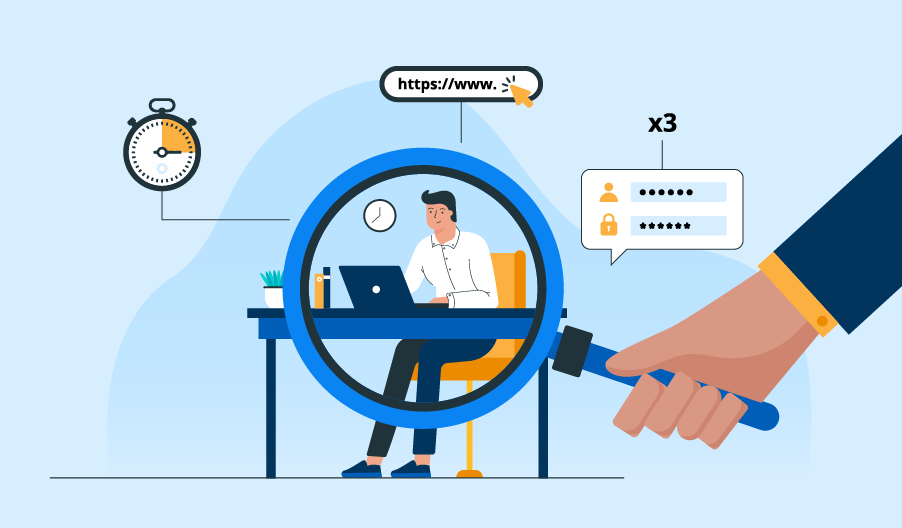 With the spread of remote work due to the COVID-19 pandemic, more and more companies introduce employee monitoring software. Employee monitoring software is designed to increase work efficiency and help prevent potential data breaches by dishonest employees. One of the biggest problems that employee monitoring software can help solve is the lack of employee engagement. Nearly 70% of Americans are not fully engaged with their work and 40% are not engaged at all. And employee monitoring software helps identify and motivate the most dedicated and productive workers.
Attendance monitoring. Attendance monitoring helps track employees' presence at the workplace, login and logout to the work desktop.
Working time tracking. Employee tracking software can show the exact time when an employee is actively working on the computer and when they are away from their desktops.
Data leakage prevention. Employees can voluntarily or involuntarily give access to the company's sensitive data to third parties. Employee monitoring software helps detect insider threats from dishonest workers and prevent corporate data leakage.
Monitoring URLs of visited websites. A manager can see if the pages an employee visits are related to work or not. It's also possible to check when a particular page was visited and for how long. Such monitoring helps use employees' time more effectively and improve cybersecurity.
Overview
Teramind is mostly known for its security features like data loss prevention, audits, and user behavior analytics. You can also remotely control workers' devices if needed, and access video recordings of all employee activity. Teramind gives you an option to set rules that prevent external drive usage and detect unusual or unauthorized network logins.
Hallmark features
Data Loss Prevention — monitors every action an employee makes on a computer: apps opened, websites visited, files copied, etc. The manager can view the activity of each employee and control their access to certain information
User Behavior Analytics — enables managers to check the video and audio recordings of all employee work, look at the session recordings and immutable logs as well as conduct a search through all the content employees work with.
Insider Threat Prevention — automates risk detection and enables managers/administrators to block unwanted employee behavior.
Pricing
Starter: $50/month.
UAM: $104.20/month.
DLP: $125/month.
Overview
ActivTrak is famous for workforce analytics. Its capabilities include website and app monitoring, activity tracking, and alerts.
Hallmark features
Workload Management — helps track the productivity of each employee in real time, make comparisons across the team, and identify over- and underutilized employees.
Productivity Reports — collects attendance data, visited apps and websites from all employees, and composes detailed reports on each criterion. Managers can see total working hours when employees were active or took a break.
Real-time User Activity — allows a manager to track team performance and engagement in real time.
Alarms & Website Blocking — enables managers or administrators to make a list of dangerous or suspicious websites, and either put them on the alarm list or simply block them on all connected computers. ActivTrak has pre-built alarms but users can always create custom alarms based on any combination of conditions.
Pricing
Advanced: $45/month.
Premium: $75 per/month.
Enterprise: custom price.
Overview
Hubstaff is well-known for its productivity management and time tracking. This employee tracking software provides project management and task tracking options for managers and teams.
Hallmark features
Time tracker — allows tracking employee hours and automates tracking for accurate employee timesheets.
Timesheet — enables managing team schedules and provides teams with automatic detailed timesheets on a daily basis.
Pricing
Free.
Starter: $14/month (paid monthly) or $11.66/month (paid annually).
Pro: $20/month (paid monthly) or $16/month (paid annually).
Enterprise: custom price.
How can employee monitoring software help your business?
The way working processes are established and managed is changing as more companies are making a shift to the remote or hybrid work models. For these processes to function successfully, a company needs to know its employees and their activities well, and employee monitoring software can help with the task. If you consider the implementation of employee monitoring software for your organization, ScienceSoft can advise you on the features that will meet your specific needs, implement and support a tailored employee tracking solution. Just let us know.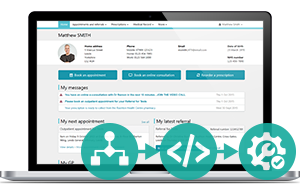 Need to deal with a challenge in software planning, development or maintenance? Leverage the qualified assistance of our specialists to get the results you aspire to. 
Source link