Searching for properties in any city is a complex process and daunting for many. One has to go through various steps such as contacting a legal property agent or broker, asking them for photos or videos, and then finally visiting the site before finalizing it. While this ride can go smooth only a few times, mostly, the seeker will have to pass through a rollercoaster to get to their dream house. As a result, the demand for real estate app development companies has surged in the past few years. The real estate mobile app development can be customized the way it is wanted to accommodate all the unique features and facilities.
The app development for the real estate industry passes through several phases. This article shall describe all of them along with the required features and most importantly, the cost of real estate app development. According to the National Association of Realtors (NAR), 97% of customers preferred buying or renting a house online in 2020. Even further, more than 20% of real estate companies, in 2021, spared at least USD 500 a month to update or maintain their technology tools such as CRM, video conferencing, showing/open house software, lockbox, social media, eSignature, and the like.
Why is software development for real estate becoming popular?
Software development for real estate is in rage these years because of several cogent reasons. In 2020, the total deal in the real estate industry reached a whopping USD 7.3 billion in the US. Zillow, a leading real estate and rental website, witnessed more than 36 million visitors in October 2021, according to Statista.
The figure is growing worldwide and touching billions of dollars for buying and renting various dwellings such as apartments, bungalows, condominiums, penthouses, and studio apartments. Most real estate companies, looking at the users' choices, are now opting for digital platforms to showcase their properties as it is convenient, secure, and more effective. As a result, software development service providers who excel in real estate application development are in demand to build customized solutions.
Benefits of real estate software application for your business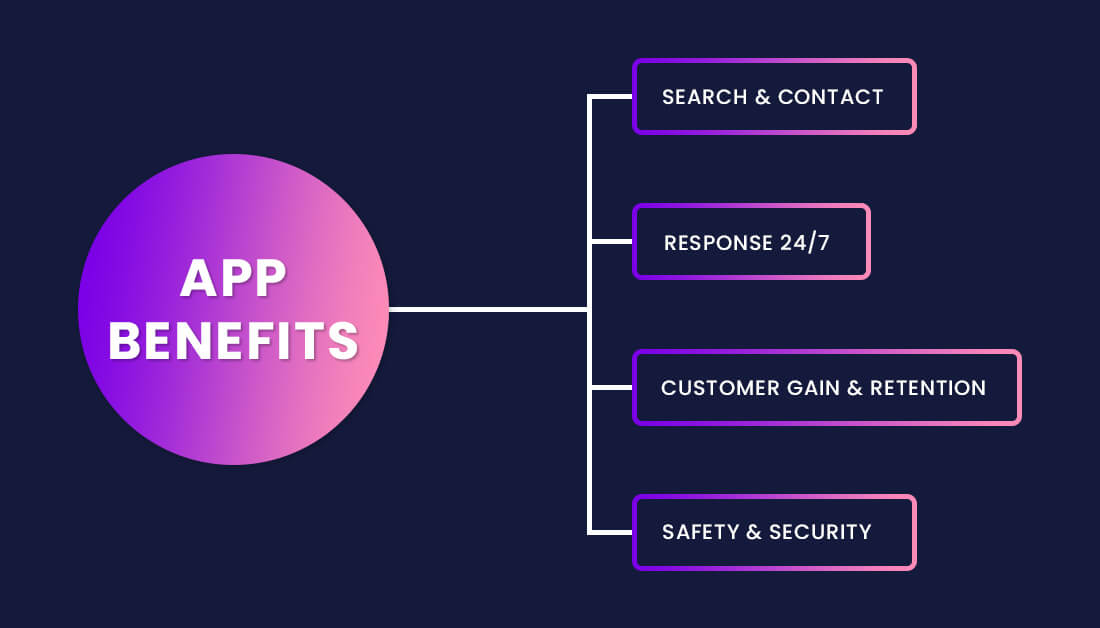 Software development for real estate offers a win-win situation to everyone that is a buyer, a seeker, and a real estate company or agency. Skilled Real estate app developers can specifically work on predefined business objectives to make the software tool useful to every type of user.
Here are a few benefits of building the product –
Search and contact
With a real estate mobile or web app, the seeker can quickly find the required dwellings and contact the concerned person or agency -all such processes happen quickly and hence save a lot of time. The faster sales process is noticed in most cases where agents can speed up the deal using a customized real estate software solution. The buyers get virtual tours of the property that would cut down the long time taken for showings. Even further, eSignature and digital documentation can further save a lot of time for both parties.
Response 24/7
The biggest concern in the real estate business is the response time. The seeker is in dire need of buying or renting a house or maybe they have a deadline to find a suitable dwelling for them. Now, if one owner or agency does not respond in time, they would simply drop the contact and move on to the other one. This could be a big loss to the buyer or the real estate agency. By having an online real estate web solution, the response time is significantly brought down to almost a couple of minutes. In other words, the queries can be responded to just in time.
Customer gain and retention
Not only does the real estate mobile application development help you get a product that attracts new customers due to its awesome features and user-friendliness but also retains the old and loyal clients by providing them excellent rewards and privileges. It is possible due to the option of customization of real estate software as per your needs or business objectives. In addition, the digital tool can also accommodate various unique features such as 3D tours, mortgage calculator, and the like which comes in handy for the visitor.
Safety and Security
With real estate software development in the right place, the users shall have a completely safe and secure deal whatsoever. You can request a multi-tier security measure from remote developers to protect customer data and property listings, which is one of the benefits of using them to create real estate software solutions. Even further, the leading mobile app developers can also add an extra-secure payment gateway to abide by the local rules and regulations.
Best Real estate app ideas and types for your Real estate business
You can find and contact one of the best professional mobile app and website development companies that can build your real estate portal on any idea or type as per your real estate business required. The field is such a vast industry that business owners from other sectors are also keen to have a real estate software system either for their business or for sale. It is, of course, in addition to the obvious buyers of the application -house owners and real estate agencies. for real estate software, mobile app, or web development, you first need to identify the type of it.
Here is the list of some common real estate app ideas and types –
Property listing app
Probably the most common app, the property listing real estate application allows the users to list their properties such as apartments, condominiums, bungalows, penthouses, studio apartments, and so on. They can list their properties along with photos and videos for better reach and fruitful deals. Depending on the real estate mobile app business model, the listing could be a free or paid subscription. Alternatively, various subscription models can be adapted such as all features or limited features for less price.
Housing availability app
Another unique real estate mobile app idea is to build an app that tracks houses for their availabilities. For instance, if one particular house is not available for rent today, it may trigger a notification to the user when the house is vacated. Similarly, the house available for purchase can be set through customized real estate mobile app development.
Realtor app
Real estate agents or agencies can also have their custom real estate mobile app developed to accommodate their particular needs. Such realtors can be benefited from more clients and make deals in a better secure and safer way. Digital documentation can help them reduce the paperwork.
Property management app
One of the most demanding types of app development for the real estate industry is property management. The property managers can have this in handy with all general features and can also draft some unique facilities as per their business demands. Utilizing a property management mobile app, they can track the maintenance of dwellings such as rent due, deposit return, advance rents, and the like. Advanced features in property management can also help analyze properties and build better business strategies for the future. The app can bring house owners, business owners, tenants, and third-party contractors or agencies on the same board or platform to communicate smoothly.
Purchase or Rent a property app
The commonest type or idea of a real estate business is to develop an app for purchasing or renting a property in a city. The user can search for the property to rent or purchase, and the listing is uploaded by the buyers. The search can have various filters such as distance from the place, size (1 bhk, 2 bhk, and so on), price, amenities, etc. The results will pop up depending on the filters and type of searches. Once shortlisted, the seeker can then contact the concerned person that is the house owners or real estate agencies.
Virtual tour app
With the help of the latest technology such as superimposing i.e., augmented reality, a virtual tour app has made real estate app development a cutting-edge technological invention that has brought a revolutionary change in the way showing of properties and places happens in the real estate industry. Special applications can be built for the virtual tour and this could also be a part of an advanced feature in real estate applications.
Property valuation app
Considered a unique real estate app idea, the property valuation application could bring unprecedented ease to calculating or evaluating the price of the property. The calculation helps know the value of the dwellings and hence forecast the real estate market in a particular city or area.
Real estate app features -general and advanced
Real estate app development is performed keeping several factors in mind. There are many features that fall under general categories; however, if it is needed, the buyer can also ask software application development service providers to include some advanced features using the latest technology or current trend, and market demands.
Real estate app developers can include the following features for clients and agents/agencies.
| Features for Buyers and/or Tenants | Features for Owners, Real Estate Agencies or Agents |
| --- | --- |
| Advance search with filters | Database |
| Search and navigation | Real-time response |
| 3D virtual tour of buildings | Analytics |
| Augmented reality or superimposing | Profile management |
| Save searches and store favorite listings | Calendar and appointments |
| Chatbot and live chat | Administration panel |
| Feedback and reviews | |
| Property valuation | |
| Mortgage calculator | |
| Comparison of shortlisted items | |
Advanced search and filters: To allow the user to search for a nearby or particular area for house, shop, apartment, or any other property's availability for rent or purchase. The filters help them narrow down the search for a specific lookout.
Search and navigation: Upon clicking the desired property, this feature helps the seeker know the location and also gives direction with the help of GPS.
3D virtual tour: With the latest 360-degree capturing technology or 3D video feature, the virtual tour is possible to roam around the house and also walk through the building.
Augmented reality: The mobile app development for real estate can integrate augmented reality to have a superimposed picture or video of a particular property for various purposes.
Saving and storing: The users can save their searches or store their favorite listings for future references. It helps them find the property back again in the future as a quick reference.
Chatbot or live chat: The users, and for their sake, even agencies can use the feature of a chatbot or live chat to ask or respond to queries to quicken the business deal.
Feedback and reviews: Depending on the experience with a buyer or agency and property location, the user can give feedback or review the listing. This helps others to know the genuineness of the same.
Property valuation: With the valuation calculator, the user can know the price of a particular property. On the other hand, the house owners also get benefitted from this feature to know the real estate market.
Mortgage calculator: Just like a property valuation calculator, a mortgage calculator helps the user know the amount of the down payment and also the instalment. This helps the buyers to plan their finance in case they are buying the property.
Comparison of shortlisted properties: Upon saving and storing the shortlisted properties, the users can compare one or more houses or buildings to take the right decision depending on their needs or purpose.
Database: A useful feature for a real estate agency or agent, the database can help them segregate potential customers. Such segregation will help their sales department target the clients and finalize the deals.
Analytics: Another important feature for a real estate agent is the analytical tool that can give useful information to build business strategies. Such tools can also point out the mistakes, errors, or flaws in deals from the past figures.
Profile management: The house owners or agencies can manage profiles of the listings as they are provided with special privileges. This feature can be further customized in real estate application development.
Calendar and appointments: A very useful feature of calendar and appointment helps both the parties i.e., a buyer and an owner or agency to fix the appointments for discussion or finalizing the business deals. With this feature, they are less likely to miss an important date.
Administration panel: The admin panel is the master panel that has all the control over the real estate mobile app solution. The master profile can manage all the profiles of users of all kinds including property owners, buyers, and even agencies.
How to develop a real estate application?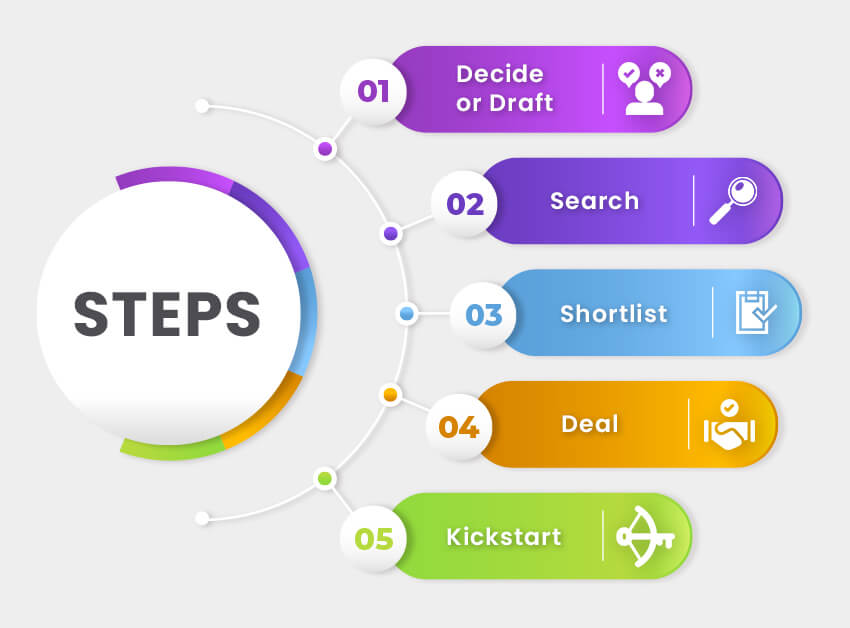 Outsourcing real estate app development to an offshore company requires foolproof planning, and entrepreneurs need to guide the remote mobile app development teams so as to build a quality real estate software solution. Here are the steps to follow –
Decide the type or draft your real estate app idea
Real estate mobile app development without any idea or type would be aiming in the dark which will only lend you nowhere. You need to decide your targeted customers – buyers, agents, or property owners?
Search for top software development companies
You can opt to hire an offshore development company experienced in catering services to real estate businesses. You may take the help of an online directory to hire real estate app developers -individually or dedicated development teams.
Shortlist the best real estate app development company
Leading mobile application and website development companies experienced in making similar applications can be shortlisted depending on their portfolios and the cost to develop real estate software solutions. Meanwhile, at your end, you need to prepare RFP and other important documentation (including MVP) for outsourcing the project.
Finalize the deal to build a customized tool
Once the company for real estate software development is fixed, the deal is sealed and all the formalities and legal documentation are done from both sides. You need to define milestones and payment terms before signing the final contract.
Real estate software project kickstart
Many offshore real estate mobile app development companies offer to choose the best talent from their floor. After interviewing software engineers and programmers, you can build your own team to build customized solutions.
Questions to ask before hiring a company for your project development
Once the above-mentioned steps are assured in place at the right time, you may expect your remote software developers' teams to work dedicatedly on your project. The time to market is an important factor to watch. Nevertheless, the best real estate app development companies don't miss the predefined deadlines and deliver the final product that is up to your expectations.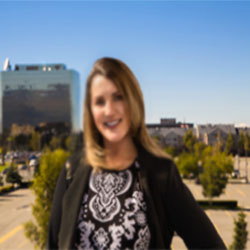 A professionally engaged blogger, an entertainer, dancer, tech critic, movie buff and a quick learner with an impressive personality! I work as a Senior Process Specialist at Topdevelopers.co as I can readily solve business problems by analyzing the overall process. I'm also good at building a better rapport with people!
Source link