For any startup, having a mobile application is of paramount importance. On the other hand, mobile app development companies, too, are curious to help entrepreneurs develop a bespoke solution quickly and accurately.
While building a customized software tool could cost businesspersons an arm and a leg, clone app development could be the best bet at any time for businesses or start-ups that are one a budget.
Here is a quick reference guide on how to go about clone app development services.
What is clone app development?
As the name suggests, the 'clone' application is a mobile software tool that resembles or is inspired by another application that already exists. An on-demand clone app development company uses almost everything the same -from features to codes and functionalities to labelling texts as per an application that is already present in the market or in their inventory.
In most cases, entrepreneurs want to leverage the best benefits of a proven profit-making business and, therefore, insist to develop a clone of popular apps. Hence, if you want to build an app that is exactly like the other already-hit app in the market, you are actually looking for the best and quick way to get ROI.
How is clone app development different from custom app development?
Custom mobile app development is a complex process as it involves many steps and milestones as well as a high technology stack.
Building an app from the scratch is not an easy job as you need to come up with several plans such as wireframing, prototyping, finding and hiring the best app development partner for mobile app development, estimating app development costs, and most importantly, making it sure that the app is aligned to your business objectives and functions as per your expectations.
There are several other aspects such as
The time it takes to build a new app from scratch
The budget which is generally high to build a custom mobile app as per your business objectives
The resources to develop an all-new mobile application would be more; and, finally.
The surety of whether the application would boost your business or would be loved by users is still gloomy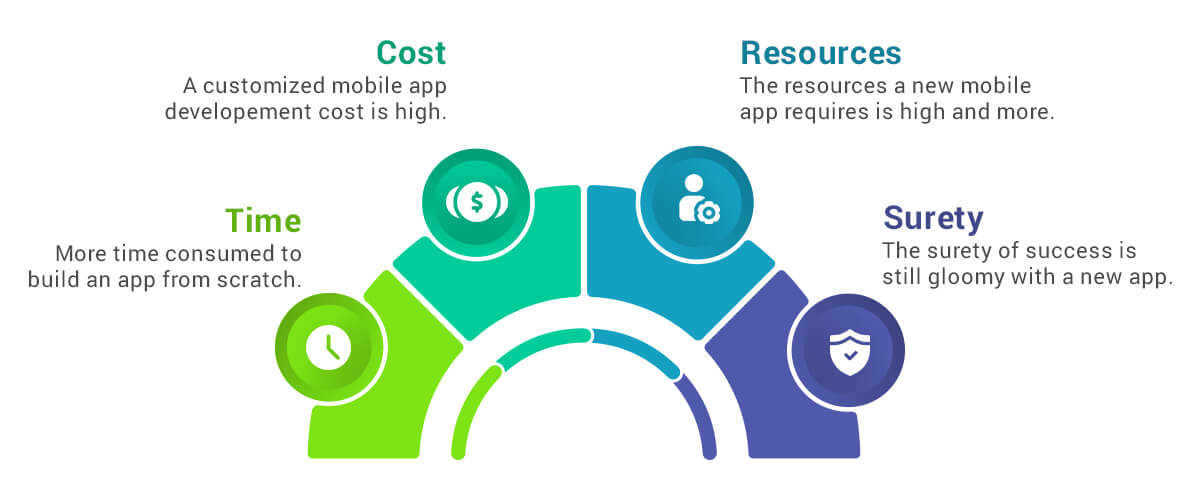 On the other hand, clone app development takes off all such worries from your project and delivers a bespoke solution that you always deserved.
What are the benefits of clone app development for Businesses?
The advantages of building a clone app are many. From the budget it requires to time-to-market period and ease of developing an already developed application makes a big difference in mobile app development by all accounts. Here are some of the top reasons why a business should opt for clone app development–
Budget-friendly
The biggest concern to any entrepreneur, especially a startup with limited financial sources, is the budget they could allocate to custom mobile app development. It is not an unknown fact that when the strategies that are already hit in the market are readily available, you can use them to save big on time and money.
Choosing a renowned clone script app development firm is one of the easiest and fastest ways to build a customized copy of product that caters to your business goals.
Time-to-market
Since the strategies and codes are already in place, it takes hardly some time to work on clone scripts' mobile app development. The clone scripts are readymade codes and plans from the inventory or storage (past projects) ready to use. The time-to-market would be much quicker as compared to building a new Custom-made mobile application from the scratch.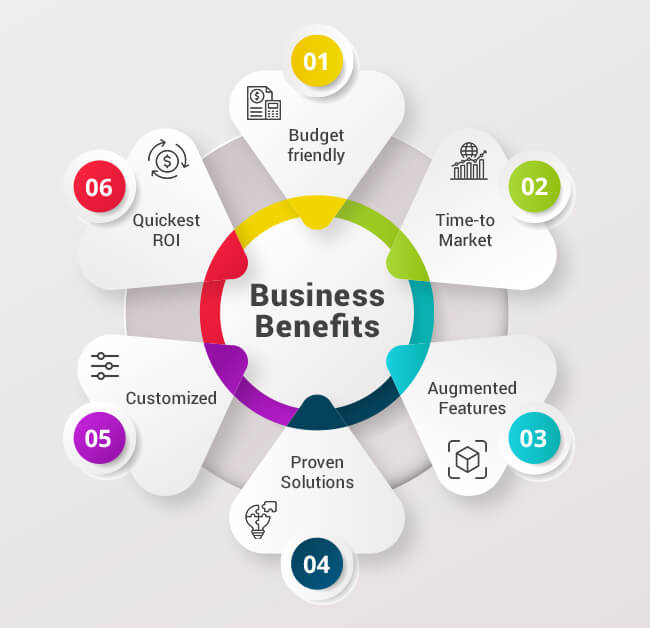 For instance, if you want to make Uber-like app or a similar app like Netflix, the readymade code of similar applications would help you to focus on additional features that you require to build your digital product which results into much faster completion of the app.
Now, the firms and agencies from where you hire developers would simply use the resources (codes) available for most of the apps' features and functionalities. They don't need to write codes from the beginning.
Business-specific augmented features
Clone app solution providers can augment your product further with the latest technologies. What is available and selling like a hot cack can be a part of your clone app development.
For instance, if you want to integrate third-party applications or some contemporary stuff or top technologies stacks such as augmented reality, the Internet of Things, virtual reality, or artificial intelligence, it is quite possible. All such facilities can be included at some extra costs.
Market-proven solutions
When you develop a clone of popular apps, you are almost at surety to build something that has already become a hit and people know the brand by name. Readymade clone scripts would simply need to be copied and pasted in place with some modification and customization as per a client's demand. And, that's it! The white-label clone app development could do wonders as the business strategies and original apps have already found a permanent place in users' hearts.
Fully customized clone app development
On-demand clone app development companies can help you tailor the product as per your additional choice to the original business ideas and apps. That said, if you want some modification in your cloned app, it is possible. For instance, mobile app clone scripts can include a video-calling feature that is not present in the original app.
Quickest ROI
Proven in strategies, planning, and user-friendliness, clone app development assures you of business success because things have already worked and proven to other businesses. The quickest return on investment is possible when you go for a cloned app because someone else has already done it for you! Why not take the best benefits of someone else's intense market research and well-crafted user interface with astounding features that hundreds of thousands of customers and users already love?
What are the effective aspects of clone app?
During the clone app development, the features are integrated depending on the industry niche or client requirements. There is no fixed list of clone app features as they vary from app to app; nevertheless, here are a few common features to list –
Panels
Depending on the stakeholders and users, the panels are built with special features and customized facilities. For instance, the master admin panel would have total control over all the profiles, data, content, and the like. On the other hand, the user panel would have limited access and privilege to information or data. The users may not be able to change the overall content of the clone application, whereas the admin would have the rights to delete, edit, add, or remove content and even users.
UI/UX design
The best user interface is guaranteed in clone app development because the original application has been doing quite well in the market. The user interface can be inspired by the original application for a memorable user experience and, therefore, a major chunk of the budget on UI/UX can be saved with the development of clone app for your business application.
Analytics
Most on-demand clone app development service providers would add analytics as one of the most useful features. Depending on the industry niche and business requirements, the analytics can be modified or customized. Nevertheless, entrepreneurs always find readymade analytics (built-in) as a solid foundation for their business strategies.
Payment gateway
An app like Amazon witnesses transactions of hundreds of thousands of dollars every hour and therefore, the secure payment gateway is one of the premier features to integrate while developing a clone app. The clone script app development services you avail would come with secure and multiple payment methods that most users use. Such methods include e-Wallet, credit cards, debit cards, Internet banking, and even lately, bitcoin (cryptocurrency).
What are Top Clone App Development Ideas for Your Business?
One can clone almost any application that is available in the market according to the requirements of their business but most business personnel who want to copy the sure shot application with proven record would go for the popular mobile apps in market. On the market are many popular applications to clone. You, depending on your business niche, can choose any one or multiple apps to clone.
Amazon
The biggest eCommerce application on the app store, Amazon houses hundreds of thousands of products ranging from apparel to footwear, jewelry to electronics, and gift articles to groceries. Amazon's business model is so strong that Amazon-like app development would guarantee good and fast returns on investments (ROI).
Uber
An epitome of the best cab or taxi application, Uber clone app development can get you high revenues as you provide on-demand taxi or cab booking in one or multiple regions. Uber is one of the favourite applications of businesses to look upto to create a clone app dues to its successful revenue model. Lately, Uber has also developed into a super application where they offer more than just booking and renting vehicles.
Zomato
One of the most popular applications is Zomato, a food delivery app. Keeping delivery chargers and other taxes as their chief revenue model for food delivery apps, Zomato has surpassed all expectations of profits in on-demand food delivery from eateries and restaurants.
Airbnb
Started as merely a vacation rental, Airbnb today houses hundreds of thousands of properties worldwide. Cutting down the commissions of mediators, Airbnb directly connects house or property owners with tourists and travellers. You may build alternate or clone the app such as Airbnb to get into the hospitality business.
YouTube
Clone app development like YouTube can help you get millions of users through its astounding features. Much more than video sharing and uploading, the YouTube-like application also offers short video uploads and you can have various business models for steady business and monetization.
Ikea
One of the most popular applications, Ikea offers the largest collection of ready-to-assemble furniture, kitchen appliances, decoration, home accessories, and various other goods and home services. Cloning the Ikea-like applications is indeed profitable and you can have quick ROI without spending much on building an application similar to it.
Netflix
The most powerful on-demand video streaming application, Netflix-like apps for clone development could be just an easy way for you to house quality content of featured films, home videos, web series, and the like. OTT video streaming app is a big hit these days especially after the pandemic when people prefer watching their favorite flicks at home and binge-watch popular web series. Netflix has millions of subscribers worldwide who have already developed a habit of having this app on their devices.
Instagram
Owned by Meta Facebook, Instagram-like app development could be a simple ride to a successful business. You can hire developers to build a social media app like Instagram where people can post their photos and short videos plus stories to socialize with the rest of the world.
Gojek
The best example of a super app, you can go for Gojek clone app development to have a multi-service tech platform that offers unparalleled services of transportation, logistics, payment, food, and grocery deliveries, and the list is endless! Gojek-like clone app development means a shortcut to jump into an already-superhit business.
How to find and choose the best clone app development company?
There are hundreds of app development service providers available at competitive clone app development costs. Nevertheless, you need to select the tech solution providers who offer the best mobile app features in your clone app.
You may check an online mobile app development company directory to hire developers or build your own team of mobile app developers at some offshore agencies. It is important to check the company's background and choose the one that has great experience in developing clone apps. Along with that, companies that are budget friendly and quality-driven are preferred as customized clone app development firms.
How much does it cost to develop a clone app?
Clone applications could be of any type or niche and, therefore, it depends on the complexity of the application and size of the mobile software tool. A simple clone app development cost with the least features may begin at around USD 10000 whereas a full-fledged functioning app like Amazon, Netflix, Uber, Zomato, etc. would reach up to USD 1000000 or even more. You may always consult clone app development agencies for a rough estimation.
Copy That!
Clone app development is a highly beneficial way to get into any industry vertical especially when you are a startup or a new business person. It is because you would surely save a huge amount on building a customized product from top to bottom. Hire developers who are experienced and pioneers at developing clone apps that are exactly like the original apps.
FAQs for Clone app development
As the name suggests, the clone app development is building a mobile application that is a clone or copy of some other application already popular in the market. Clone mobile app development uses the similar type of codes to build an application system that has the same features and functionalities as the mother app.
Not at all. The clone app development or clone script mobile app development is not copying or copyrighted material. Instead, it is a majorly inspired application from the already existing ones. Though the code, functions, and functionalities could be the same, the clone app development is smartly done to avoid any copyright or legal issues. Nevertheless, you must have an experienced clone mobile app development company as your tech partner to be sure of playing safe.
You can clone any mobile app present in the market. Nevertheless, enterprises prefer to develop a clone of popular apps such as Ikea, Netflix, YouTube, Amazon, PayPal, Uber, Gojek, Instagram, Facebook, Twitter, Airbnb, and Zomato.
Cloning a popular application varies from app to app and therefore the complexity of the application is undecided. While some applications are just simple and have no complex functionalities, others such as Netflix and Gojek require enormous and accurate cloning. The clone app development cost may start from USD 10000 and can reach up to USD 1000000 or more depending on the additional features you want to add in your clone application.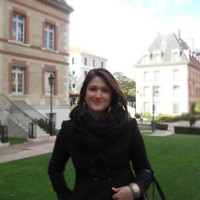 An enthusiastic Operations Manager at TopDevelopers.co, coordinating and managing the technical and functional areas. She is an adventure lover, passionate traveler, an admirer of nature, who believes that a cup of coffee is the prime source to feel rejuvenated. Researching and writing about technology keeps her boosted and enhances her professional journeying.